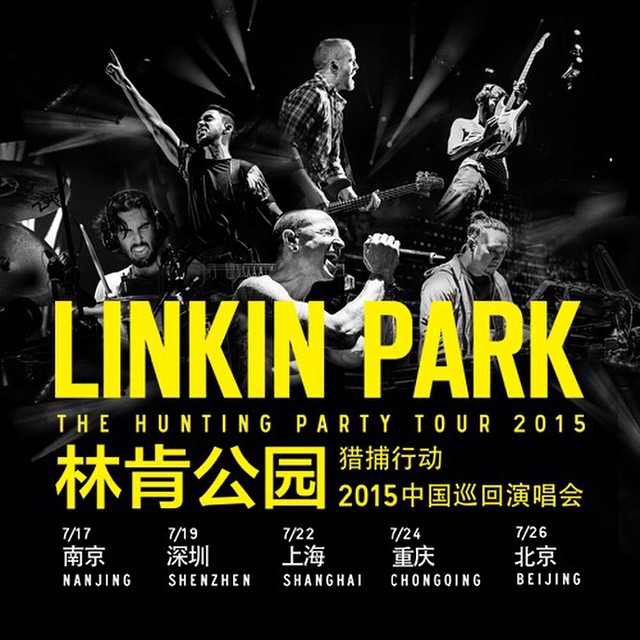 In what has been a very heavily discussed tour since December 2014, Linkin Park will be returning to China in June 2015. These will be the band's first shows in China since 2009. The dates are as follows:
2015.07.17 Nanjing, China, Nanjing Olympic Sports Centre
2015.07.19 Shenzhen, China, Shenzhen Bay Sports Center
2015.07.22 Shanghai, China, Shanghai Stadium
2015.07.24 Chongqing, China, Chongqing Olympic Sports Center
2015.07.26 Beijing, China, Beijing Workers' Stadium
all infos here:
linkinpark.com/news
Las Vegas, NV: Rock in Rio USA
Yesterday Linkin Park played in Vegas (Rock in Rio) and for the first time they played "A Line In The Sand" ! The show was prodcasted and we wait for the full show which we linked here later...

Update - the full show:Linkin Park's setlist